ABOUT US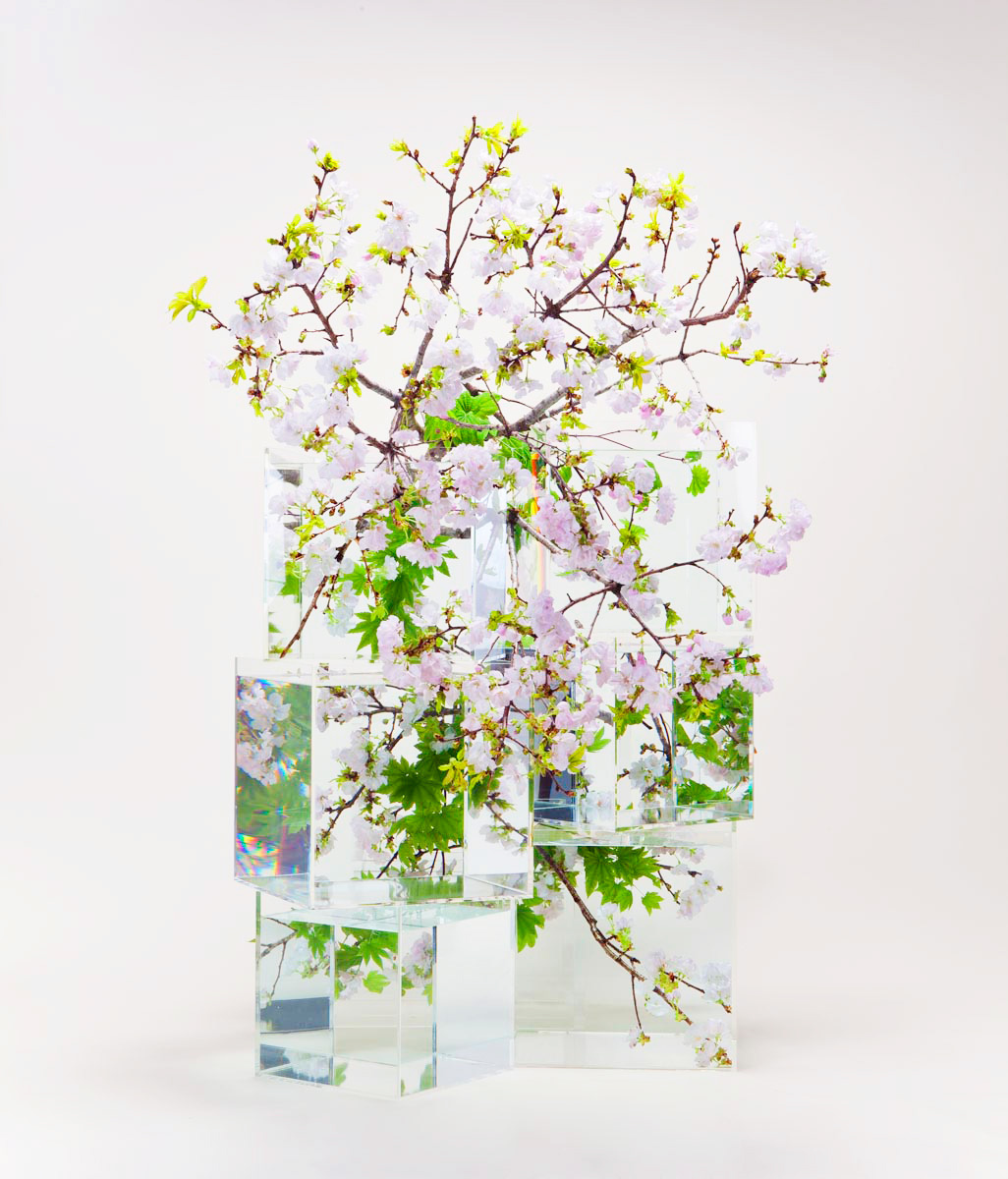 About Ikebana International
Ikebana International (I.I.) is a worldwide, cultural, General Incorporated nonprofit organization dedicated to the promotion and appreciation of ikebana. The organization was founded in 1956 by the late Ellen Gordon Allen whose dream was to create an association uniting the people of the world through their mutual love of nature and enjoyment of ikebana. Today, that dream has spread to over 50 countries/areas, with 143 chapters and membership of more than 7,000 persons.
The motto of the association is Friendship through Flowers and any person or organization who agrees with that objective is welcome to join us as a member of Ikebana International.
Ikebana International does not teach or endorse any single type of ikebana. Or Rather, it is an association that encompasses many different schools of ikebana whose members are people from various parts of the world who enjoy and practice ikebana and have interests in other related traditional arts of Japan. Many of our members have studied ikebana. excluding a few. Some schools of ikebana stress classic styles; others focus on free style, and some blend the both. Through this association, our members gain the opportunity to learn about ikebana of many different schools – their inspirations, styles, philosophy, history, and techniques – We benefit from those interactions through meetings, demonstrations, exhibitions and other events. Another unique feature of Ikebana International is that the organization was founded by and continues to be administered by volunteers.
JOIN US
We would like to invite you to join us.
Ikebana International has two categories of membership:
1. Regular Member – individuals or organizations who are in agreement with Ikebana International (Friendship through Flowers) and pay annual dues
2. Honorary Member – special category of individuals who have been approved by Ikebana International's International board of directors
Ikebana International, established in 1956, is a worldwide organization whose objective is to promote mutual understanding and friendship between Japan and other countries through the introduction of ikebana (the Japanese art of flower arrangement) and other related Japanese traditional arts.
Members of Ikebana International reside in over 50 countries and areas. Most of our members have studied ikebana in one or more schools of ikebana, However some have never studied ikebana at all but enjoy observing this art form and other affiliated Japanese traditional arts. At Ikebana International meetings throughout the world, there are stimulating interactions and sharing of various ikebana schools' philosophy and style, as well as educational and entertaining activities relating to other Japanese traditional arts.
Please note that Ikebana International does not provide ikebana lessons. Those who wish to take ikebana lessons should contact an ikebana school or ikebana teacher directly.
MEMBERSHIP
Member Registration Forms
For Individual Membership, please fill out the individual form (see below) and email it to
i.i.thirdvp@ikebanahq.org. Once we receive your form, it will be reviewed by the International Board of Directors. After you receive their decision, you will need to submit a Membership Registration Form (see below) together with your payment of JPY6,000.
Your membership will be confirmed to you by PayPal through email. You can either remain a Regular Member (not joining any I.I. chapter), or become a chapter member by presenting the printed PayPal payment confirmation to an I.I. chapter, obtaining its approval and paying the chapter dues.
Benefits
Three issues of Ikebana International Magazine annually
Access to all past issues of I.I. newsletters viewable online through the website of I.I. Activities Publication page and Sakura News (I.I. Members Only page)
Eligibility to participate in Ikebana International World Conventions and Regional Conferences
Eligibility to join Ikebana International's 161 chapters worldwide, to participate in chapters monthly meetings, ikebana demonstrations, exhibitions, workshops, fairs and activities
Opportunities to share ideas about ikebana and explore the meaning of our motto Friendship through Flowers by making new friends around the world.