PRESIDENT'S MESSAGE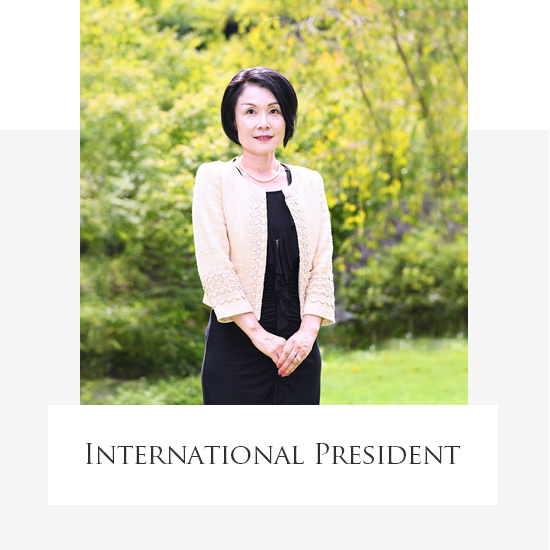 President's message in February 2020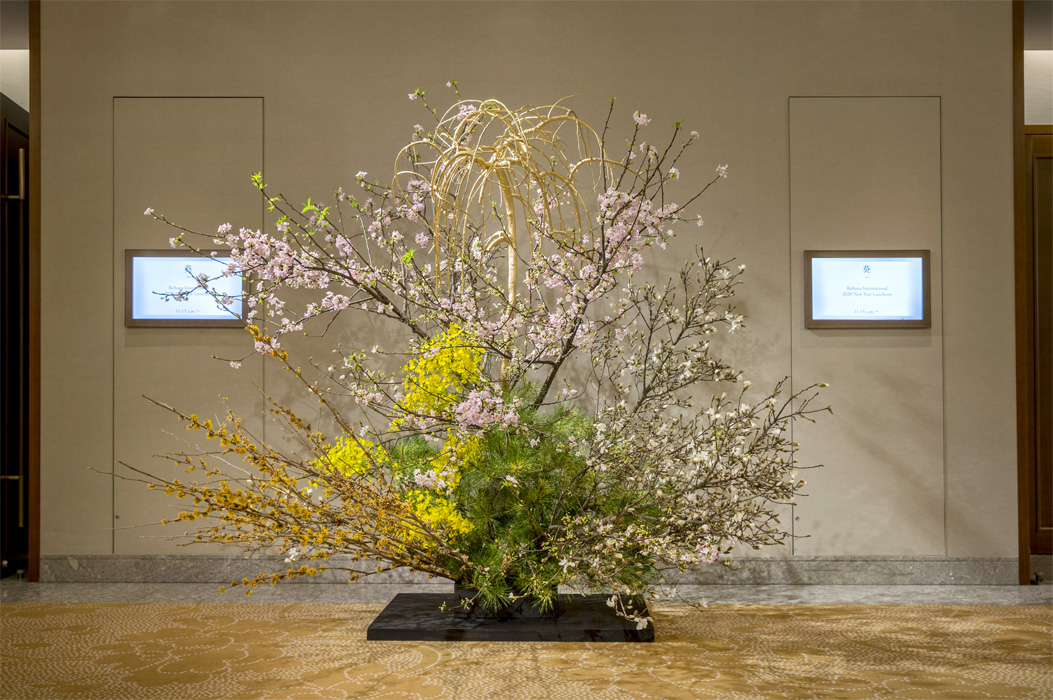 (Welcoming flower at New Year Luncehon exhibited by Headquarters' members)
Greetings.
On 27th January,
Ikebana International Headquarters hold a new year luncheon at Palace hotel , Tokyo.
Princess Takamado honored us with her presence at this luncheon, and Headmaster of Ohara school Hiroki Ohara did a wonderful Ikebana demonstration.
I would like you to enjoy the photos in a different section on this web.
This time we had many participants (about 450 attendees) coming all the way from not only domestic chapters but also, overseas chapters of New York, Philadelphia, Mumbai, Hyderabad, Shanghai, Taiwan, Korea, Singapore.
And the following day on 28th January we hold an origami workshop followed by Japanese tea ceremony experience.
On behalf of Ikebana International, I would like to express my sincere appreciation and gratitude to all the participants and I.I. members for continuous support and dedication to I.I.
I pray for the health and great happiness of all Ikebana International members.
In friendship through flowers
Ikebana International
International President
Miho Okawara