PRESIDENT'S MESSAGE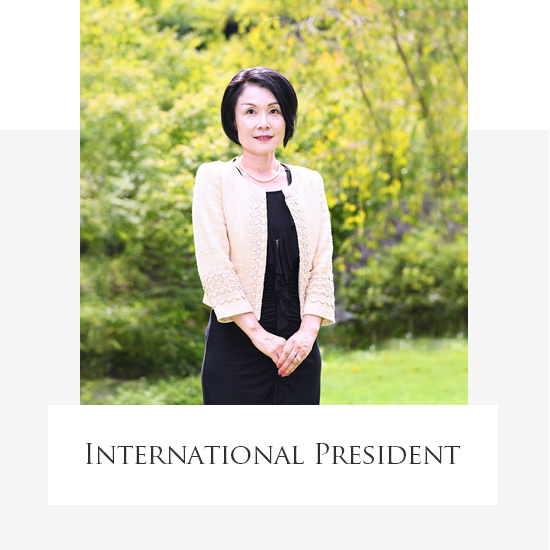 President's message as of 14th September, 2020.
It is a great honor for me to have been reelected as International President of 2020-2021 business year. Under the current situation in which no one knows what the future holds, it is too hard to predict how the world is going to change tomorrow, in a week, in a month, or in six months. I, therefore, feel overwhelmed when I think of my heavy responsibility, although I was trusted by members and reelected. Nevertheless, I will try my hardest to work with newly elected board members of I.I. Headquarters through cooperating and discussing with them.
I am honored to serve for I.I. members as International President one more year while leading my daily life with ikebana I would like to ask for your continued support and cooperation for the coming one more year.
Let me conclude my greetings by expressing my appreciation for your support and cooperation, and wishing good health, happiness, and prosperity of all of you.
In friendship through flowers
Miho Okawara
International President