PRESIDENT'S MESSAGE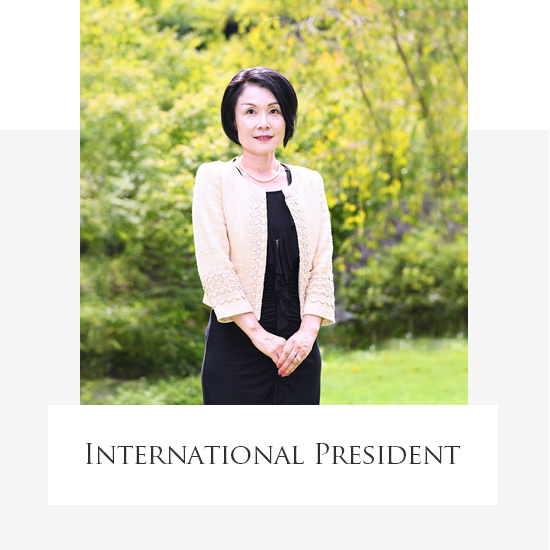 President's message on web 2019 September
Dear Ikebana International members and friends
It is with great pleasure that I accept the office of International president.
I am so honored that I will devote myself entirely to Ikebana International as President in order to make this I.I. a more progressive and friendly organization.
But at the same time, it comes with a great sense of responsibility and a challenge that my term as International president has started.
Under our motto, 'Friendship through flowers',
with the new, able, talented, board members standing by me,
and with your generous support and active involvement,
I do believe that we can achieve the promotion of I.I.
I want to thank all of the members for giving me this wonderful
opportunity and look forward to serving as International President.
Sincerely,
Miho Okawara
International President
Ikebana International