PRESIDENT'S MESSAGE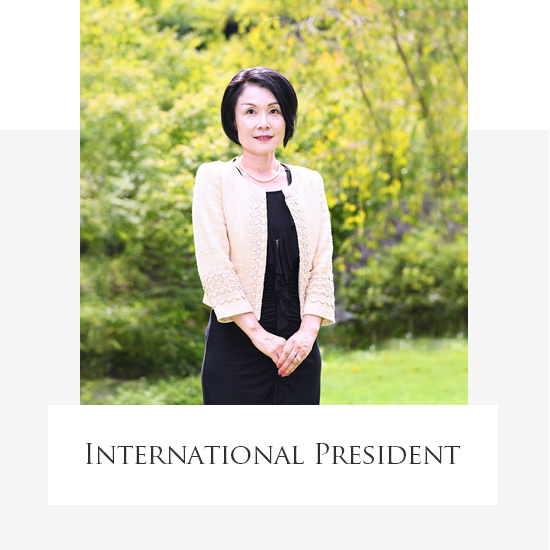 President's message on web in 2020 January
Season's greetings from president
Dear I.I. members,
Happy new year to you all,
About four months have passed since I took office as president,
And I really appreciate your support and help last year, and also, I am grateful for your dedication to I.I. so much.
This year there are many upcoming events awaiting us.
Soon this month, in January 2020, we will have a new year luncheon, and I would like you to join in to celebrate the very first Japanese Imperial year Reiwa (and Olympic year also) and enjoy a special ikebana demonstration by Mr. Hiroki Ohara, Headmaster of Ohara school.
Also, I would like to announce that the schedule of the 15th Asian Regional Conference held by Hyderabad #250 has been preponed, and now this will take place on 9th – 12th November 2020. In addition, the deadline of early-bird registration has been extended. Please see the details in the 'members only' section on this web.
This year I am hoping that face-to-face interaction under our motto friendship through flowers would be more promoted among I.I. members by many ikebana events in many chapters all over the world.
May your new year be peaceful and joyous, and filled with happiness and good health through ikebana life.
In friendship through flowers.
Ikebana International President
Miho Okawara