Online New Year Gathering 2023

Ikebana International Headquarters is pleased to announce 2023's New Year
Gathering on You Tube from February 10 to 11, 2023. Each day, we are going to have
You Tube live broadcasts. Please join in via Chat!
This is a special program for members only. Please do not miss it and keep your
schedules open.
We will inform you of the URL on our homepage (Members Only page) in due course.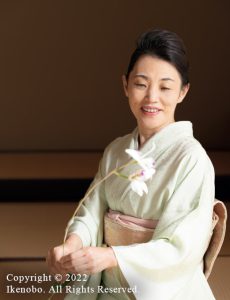 Program Details :
・New Year greetings by the Honorary President, Her Imperial Highness
Princess Takamado
・Ikebana Demonstration by Iemoto Designate, Senko Ikenobo , Ikenobo
・The 13 Japanese chapters introduce some places of special interest
・Flower Exhibitions organized by 13 Japanese chapters
We look forward to connecting with all of our members around the world
through our New Year gathering.
from Keiko Matsutani, New Year Gathering 2023 Chairperson